Problem
Maids at the door is a small business that needed a small website to handle new and current clients to help scheduling appointments easier. Before, all appointments and estimates were handled manually, and things were getting a bit chaotic as the demand of their services grew.
Solution
With the goal in mind of a simple site with very little written text, and primarily just a way for basic communication. We decided to do away with the contact form, and just provide call to action buttons. Each button has a purpose whether the client would like to schedule their own appointment, email, or call in to the place of business.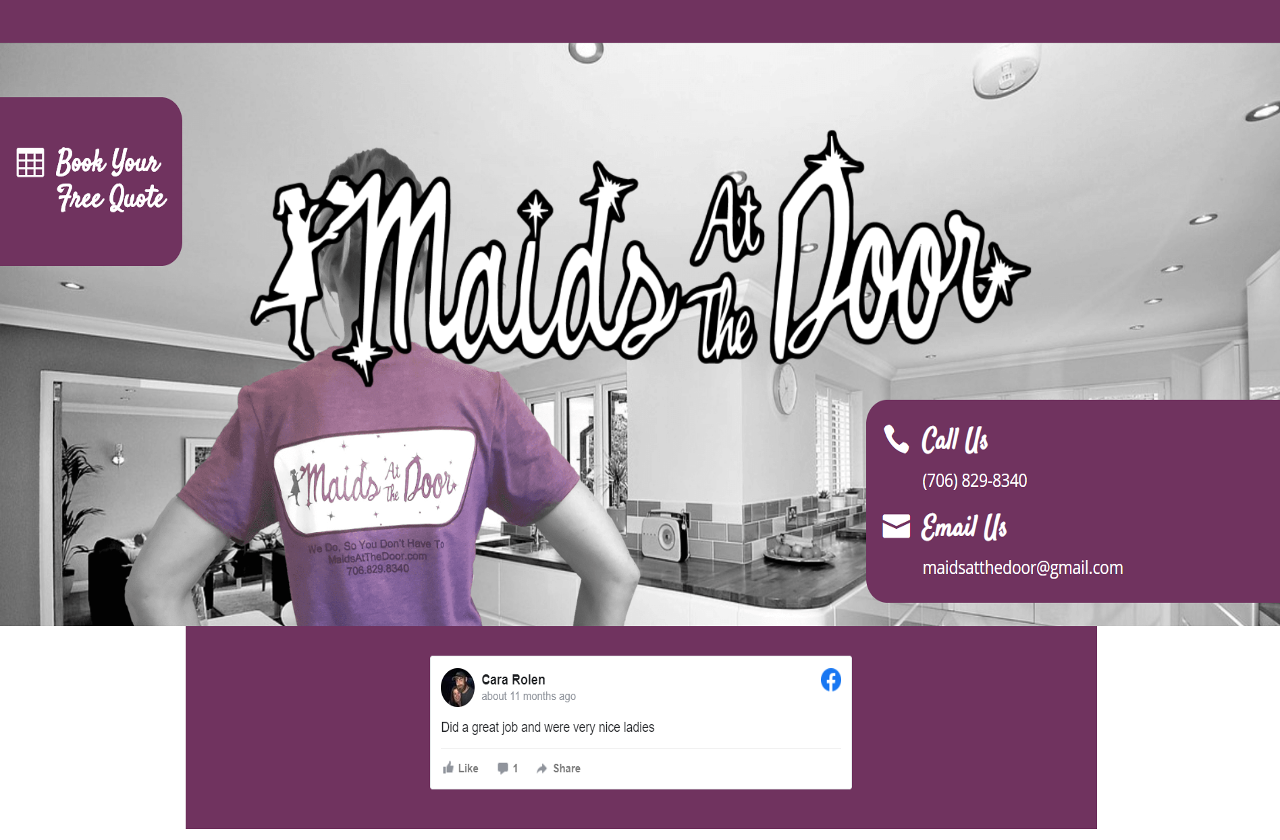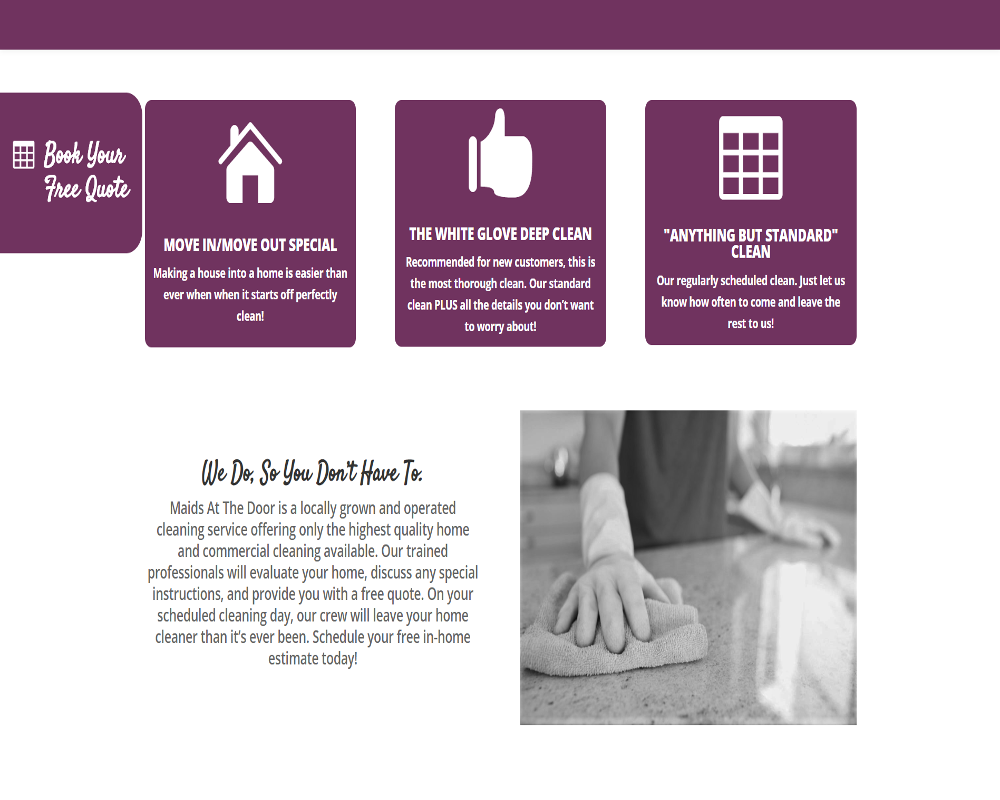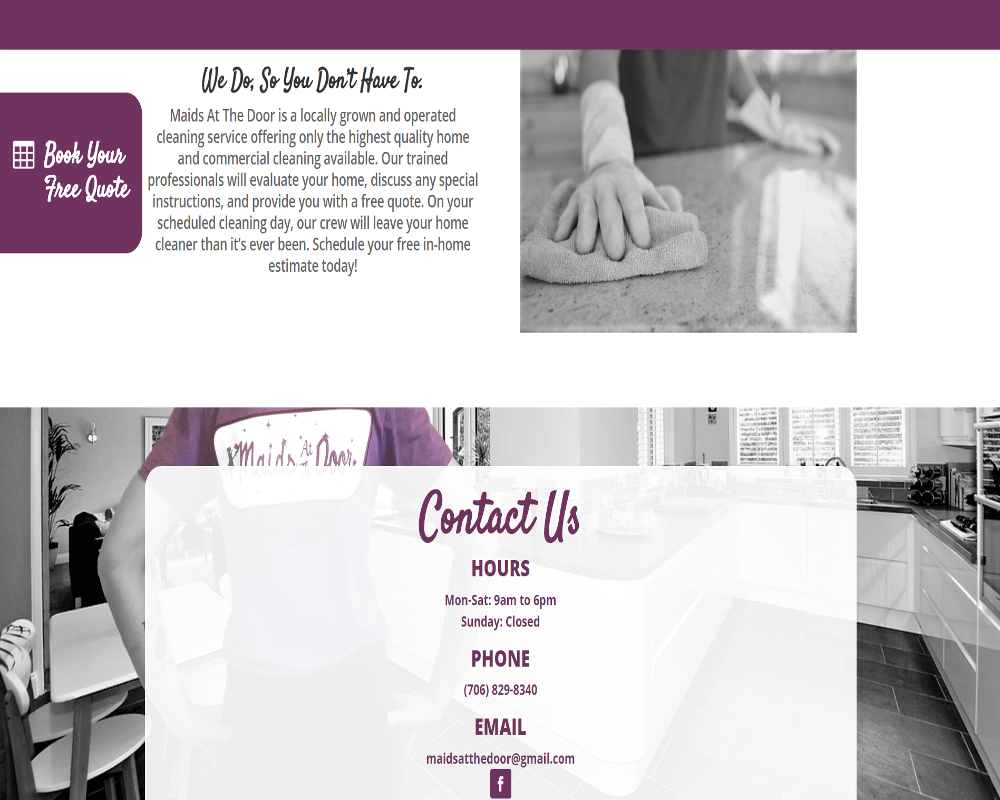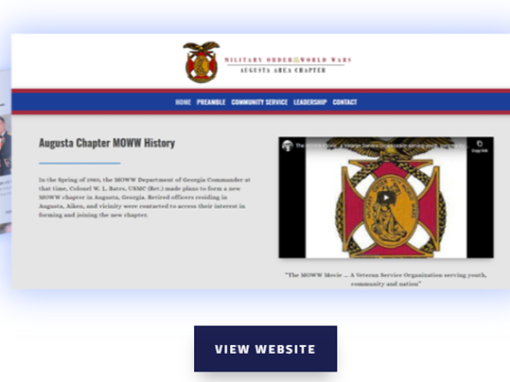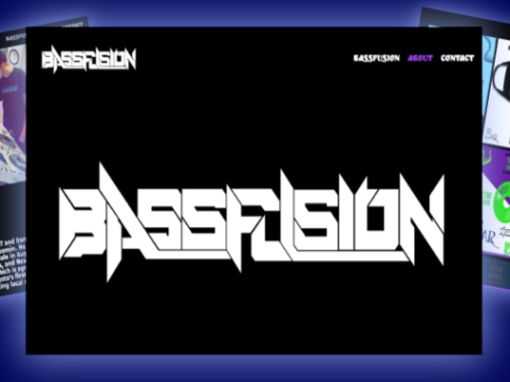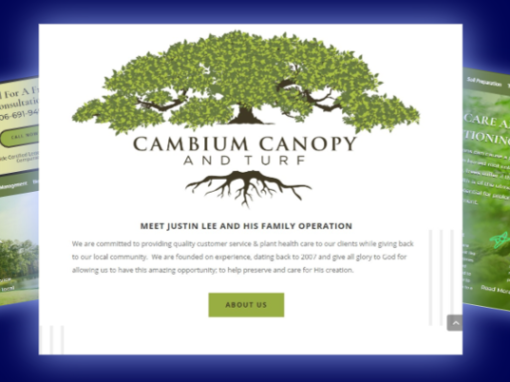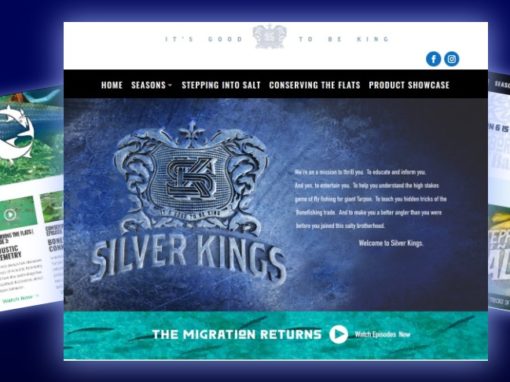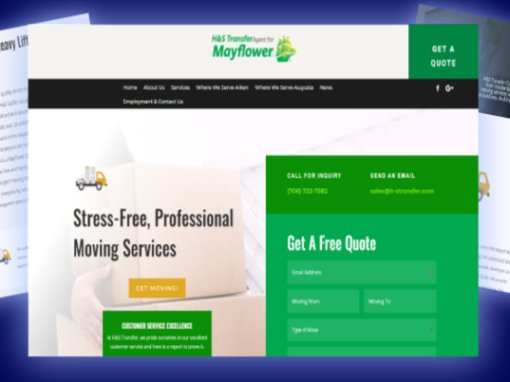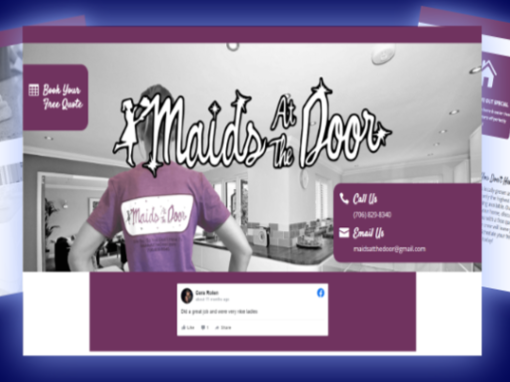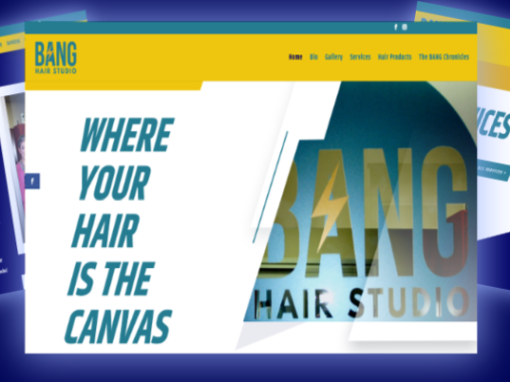 Let's Work Together!
Interested in starting your web journey with InnovationV? Lets get started today!